Is sulfur hexafluoride also used in medical treatment
Published on:2018-12-12
Click:147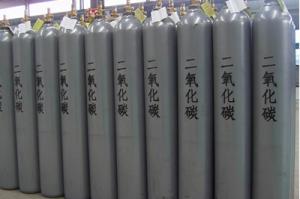 Sulfur hexafluoride gas is widely used as insulating material and arc suppression medium for high-voltage and medium voltage electrical equipment; Antioxidant for metal smelting manufacturing process, meteorological tracer experiment and tracer, refrigerant and heat carrier for refrigeration process. Insulator used for X-ray device in medical treatment. It can also be used for manufacturing monocrystalline silicon and basic theoretical scientific research.
But, you know what? Sulfur hexafluoride is also widely used in medical treatment. Now let's listen to the sulfur hexafluoride gas manufacturer.
Contrast enhanced ultrasound is a technology similar to CT enhancement, which is the third revolution in the history of ultrasound development. The manufacturer of sulfur hexafluoride gas said that the contrast agent used in ultrasound contrast is sulfur hexafluoride microbubble, which is a microvascular tracer. The microbubble can be injected through the elbow vein to reach the target, which can display the microcirculation perfusion of the target in real time. After * * *, it can be removed from the body by breathing, without hepatorenal toxicity. Therefore, the allergy rate is extremely low, so no allergy test is required. And it can achieve real-time, dynamic, high repeatability, low price and no radiation.
The manufacturer of sulfur hexafluoride said that although sulfur hexafluoride has many advantages as a contrast agent, not all of them are applicable. The contraindications are severe chronic bronchitis, emphysema, cor pulmonale and severe coronary heart disease. It is used to differentiate benign and malignant lesions of liver, kidney, thyroid and other solid organs, contrast echocardiography of heart cavity and myocardium, contrast echocardiography of blood vessels, and trauma of solid organs.
The content of the article comes from sulfur hexafluoride gas: http://www.feiliergas.com